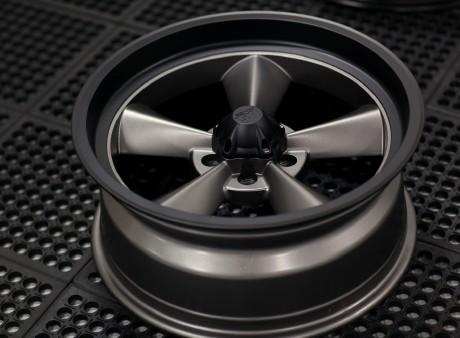 3 Golden Rules to Upgrading Your Vehicle's Factory Wheels
Congratulations! You've decided to join thousands of vehicle owners who've upgraded their factory wheels from everyday ordinary, to bold, unique and eye-catching! But you're not quite sure which custom wheels are the right ones for your vehicle or for your style, so now what?
With the vast number of available custom wheel options (i.e. one piece, multi-piece, concave, cast, forged, chrome finish, matte finish - the list literally goes on and on) we've developed a short list of golden rules to strongly consider once you're ready to purchase custom wheels – each of which will help you go from wishful thinking to head turning innovation.
Allow Your Automotive Customization Expert to Help
Given the overwhelming number of available custom wheel options to choose from, the most appropriate place to begin is with the type of vehicle that you're driving. This is primarily because in general, trucks and jeeps have different available options when compared to cars, and sedans have slightly different options when compared to couples and convertibles. Speaking with an automotive customization expert can quickly alleviate many of your concerns with customizing your wheels. With simple details such as your vehicle's year, make, model and VIN#, very quickly any online retailer can direct you to available options that will not only fit your vehicle but that will also fit your style and driving preferences. Experts can help you with things like selecting your wheel size (e.g. whether you'd like to keep the same size wheels or upsize), or if you'd like concave wheels such as the Asanti CS853 custom wheel from the Asanti C/X Concave Series or if you're into off-roading occasionally and you'd like to have a stylish wheel that can handle the occasional rough terrain – in which Black Rhino's Off Road wheels would be a nice option to consider. Selecting the right customization expert will make all of the difference because they will know which products have been manufactured to complement your vehicle, your driving preferences and your personal style.
Have a Budget in Mind and Stick To It
Just like jewelry, shoes and watches, there are price ranges and budgets to fit just about everyone's style and taste, the same is true for custom wheel upgrades. Depending on your vehicle and budget, drivers can accomplish head turning, show stopping upgrades for well under $1K. When considering your overall budget, remember that you will also most likely need to purchase a new set of tires that will fit your custom wheels.
Use Visual Aids to Help You Make a Final Decision
Let's assume that Jessica has a beautifully equipped 2017 GMC Yukon Denali. Jessica's Denali came from the dealership with 22 inch wheels and because she is looking for a slightly more noticeable and bold look she's thinking of upsizing to 24 inch wheels. Jessica is also looking for a set of custom wheels from a brand that is renowned for being highly durable and reliable that can withstand the weight of her Denali, highway driving and potholes.  Jessica's automotive customization expert recommended the very popular and reliable Dub Forged Wheels from the MHT custom wheel line up. From the Dub forged wheel line up, Jessica had a gut feeling about the boldness of the Black and Brushed finish of the Dub C-21 Rhyme wheels and her eyes also caught the Black with Machined Face Dub X-30 custom wheels. With these product options, Jessica's customization expert, recommended that she use the very user friendly 'Car Builder' application on the Dub Wheels website to see a visual representation of what her new Yukon Denali custom wheels would look like on her vehicle. This application is very user friendly and has been used as a popular tool to show customers what their custom wheels would look like on their vehicles. Ultimately Jessica decided on the Dub C-21 Rhyme wheels because she also wanted to purchase a custom finish of Black with Red accents which is only available on certain Dub Forged Wheels.
In closing, bold styling and innovative upgrades to your custom wheels can be very easily accomplished at a variety of price points. Contact a dependable automotive customization expert to help you achieve subtle upgrades or bold take no prisoners custom wheel upgrades. There are no wrong decisions! Remember to use visual representation tools such as 'Car Builders' to help you to visualize custom wheel options on your vehicle before you make your purchase. These tools are not available for every custom wheel brand, but they are invaluable when trying to narrow down your options (which can be overwhelming).
The Allure Custom Automotive Vision
At Allure Custom Automotive, our goal primary goal is to bring awareness to the underground culture of the aftermarket wheel and accessory industry. Like any other accessory, from watches to sneakers or a luxury handbag, aftermarket wheels and accessories are an art form for our vehicles, a method of expression and personal style.
From luxury wheels that will enhance the performance of your vehicle, or give it a more aggressive race-like stance, or for a more luxurious, unique look, start with a goal to personalize your vehicle to make it "different from every other vehicle on the road". That is, if you're bold enough say "F" the status quo.
Our team at Allure Custom Automotive believes that a great looking vehicle doesn't need to beg for attention by adding every possible accessory – with the right style and attention to detail our team of vehicle experts can guide you to making the best style choice for your vehicle. Fall in love all over again as you drive in style with your new set of custom wheels.