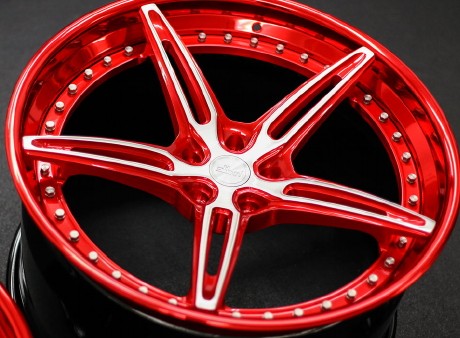 So at some point during your cruel commute to and from work, you've taken notice of some really unique and eye-catching vehicle styling on  the road - and now you're ready to add a touch of personal style and innovation to your vehicle. You've considered options such as lightly tinted windows, lowering your suspension, adding carbon fiber accessories and changing your exterior paint (someone say #MatteFinish) to a staggered fitment for improved cornering and handling.
With all of the available options, many of which are not offered at the dealership or local auto parts store, consumers rely on the web to navigate next steps to answer "how do I go from wanting my car (or SUV) to look unique, innovative and taseful to actually making it happen?"
We have identified five simple ingredients to transform your vehicle from cookie cutter to head turning innovation. 
1.Know the Culture of Automotive Customization 
Customizing your vehicle is far more than slapping dark tints on your windows and swapping out one set of custom wheels for another – there's an entire automotive customization culture that's evolving on a daily basis with its nucleus being personal expression. From performance suspension upgrades, to aerodynamic body kits to color match custom wheels (custom wheels that are custom painted to match the color of your vehicle), there is a wealth of online information and resources – including visual references – to spark your creativity. The intent of the culture is less about comparing your vehicle to someone else's, it's primarily focused on encouraging consumers to steer away from standard dealership/manufacturer options to broadening their horizons to making their vehicles unique and truly custom. Like any other accessory, from watches to sneakers or a luxury handbag, everyone's style and tastes are completely different and the same is true for automotive customization. 
2.Know Your Options
The true spirit behind customizing your vehicle is to identify an automotive customization expert that is knowledgeable of your customization options and is able to effectively pair your purchase with your personal style with. Speaking with an automotive customization expert can quickly alleviate many of your vehicle customization concerns. With simple details such as your vehicle's year, make, model and VIN#, very quickly an online retailer can direct you to available options that will not only fit your vehicle, but that will fit your style. Whether you'd like to upgrade to a Hamann Motorsport rear spoiler for your BMW M3 or give your Porsche 911 a more aggressive race-like stance with HRE R101 Lightweight custom forged wheels in a staggered fitment - selecting the right customization expert will make all of the difference.
3.Find an Automotive Customization Expert
Automotive customization experts not only intimately know the products that they sell, they also know which products will fit your vehicle. After providing them with some brief information, they can direct you to knowing translating which products are available to your personal style. Quite frankly, most automotive online retailers can direct you to products but what you should really be looking for is a heightened customer service experience. When it comes to the buying experience, a high quality customer service experience is fully equipped with 'may I', 'thank you', and 'it's my pleasure'. Additional items to consider include response time, social media popularity and knowledge of the product as well a solid understanding of your vehicle.
4.Know Your Style
Whether you're looking for a light sprinkle of personal style or a big splash, it's important to know if you want to have a complete makeover or add a few classic tweaks. Either way, we recommend starting off small and evolving until you reach your sweet spot. Bold styling and performance upgrades can be very easily accomplished at a variety of price points. Depending on your vehicle and budget, drivers can accomplish head turning, show stopping upgrades for under $1K. Please contact your trusted online retailer for additional information as pricing can range from less than $1K to virtually an unlimited budget. Once you're comfortable with your automotive customization purchase, following your online transaction, be sure to keep your sales receipt handy until you receive your delivery to the installer of your choice.
5.Buy From a Secure Online Retailer
It's a no brainer, according to Hedges & Company the size of online sales for automotive parts and accessories will reach $8.89 billion in 2017, with over $4 billion projected in online sales on mobile devices. When purchasing automotive parts and accessories, regardless of your budget, ensure that the online retailer that you purchase from has an active SSL certificate. Additional security features should include either McAfee security or Google Trusted site certification. Also, using a secure online payment service, like PayPal, is also advisable. The advantage with providers like PayPal is that they act as a kind of middle man, whereby you deliver payment to them – i.e. PayPal – and they then pass this onto the retailer and your bank details always remain unseen.
Final words
Automotive customizations are an excellent way to add unique, eye-catching styling to your vehicle. The utility of your vehicle is not only about getting to where you need to go, it's about the look, the style and performance of your vehicle that heightens the driving experience. Whether you know exactly how you'd like to customize your vehicle, or if you're undecided about which direction you'd like to take, contact an automotive customization expert to help guide you through matching your personal style and taste with your vehicle. Automotive customization products are not only made from the highest quality material, they are manufactured to complement your vehicle, to enhance its performance, and are designed for practically every make and model vehicle.