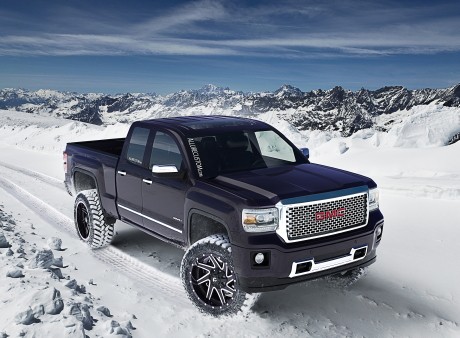 Re-Invent your Ride with Customized Wheels and Tires. People love looking good at all times whether it is dressing up in a nice suit or a dress. They display the same attitude when it comes to their houses and cars too. People these days do not hesitate in spending a good amount to look different. Consider a lavish car that has been purchased by you. In spite of spending tons of money the car still looks similar to those of others,just in a different color. In order to look different people come to Allure Custom Automotive for customized services. Some opt to get vehicle wraps and some change the wheels and tires to make it look different or classy.
In case you are looking to customize your wheels, than look no further, at Allure Custom Automotive we specialize this particular service. Such services offer you a larger variety and sizes to choose from.
You may even eligible to get special offers and discounts. You even have access to a number of accessories and other body kits that can be very beneficial for an overall makeover of the vehicle. Allure Custom Automotive provides wheels for sports cars, luxury cars as well as regular cars. A number of our brands are high performance rims and have a number of benefits such as high strength, low weight and some brands offer better recreational driving on unsafe roads.
If you are not sure what kind of wheels suit your car then get in touch with one of our sales advisors that can help you decide the right accessories according to your requirements. If you already have an idea for your wheel size and other information, you can log on www.allurecustom.com and shop for the desired wheels by adding it to the cart. We will advise in such a way that the change in wheels will not affect the performance of the car or be harmful in the long run.
If you are a regular commuter who experiences stop and go traffic, talk to one of our sales advisors to locate wheels and tires that will provide cool air flow over your braking system. Installing such wheels will also help prevent cases of overheating.
If you are thinking of reducing the overall weight of your car, look for wheels that are forged as compared to the stock wheels, this can help to a great extent. Some people even go for wider tires as they provide better control at high speed and in bad weather conditions.
Whatever budget range you have, there are a number of wheels, wheels and tires that can be purchased. www.allurecustom.com is user friendly and can even be accessed from any handheld devices. Moreover, we regularly update with awesome wheels, rims and other components that are placed at reasonable prices. www.allurecustom.com is a must try for car enthusiasts and those looking to be separate from the crowd.