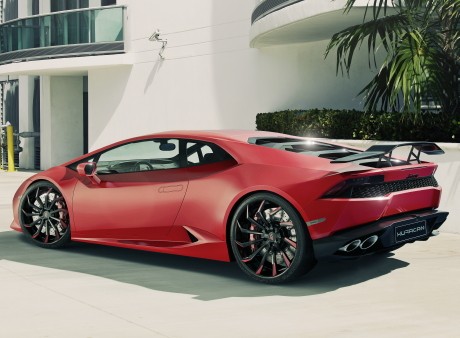 The next time you buy a car, or if you're looking to upgrade your existing vehicle, keep in mind that there are many different options available to customize your SUV, car or truck.
 The sleek design of a new body kit and the staggered fitment of new wheels and tires are only a couple of available options that can make your car or truck more stylish and unique.
With so many options to customize your vehicle, you may be confused about where to start or what will look best on your vehicle. Historically it's been car enthusiasts that have gravitated to vehicle customizations but more and more people have begun to understand the importance of making your vehicle unique  and  customized  to  your  particular  taste.  Considering  this  aspect,  Allure  Custom Automotive can assist you in making the best choice for your vehicle when choosing rims for sale. Wheels, often referred to as rims vary in style, size, material and finish, and they vary from one vehicle to another. Having good knowledge about wheels will make it easier for you to choose the  right  wheels  according  to  your  vehicle  needs.  Allure  Custom  Automotive  is  the  most qualified source to trust in choosing available rims for sale that fit your vehicle perfectly.
Wheels and Rims – which should I choose? The  correct  terminology  for  the  metal  that  houses  your  tires  are  'wheels' and  the  rim  isessentially the outer edge of the wheel, used to hold the tires firmly in place. When it  comes to  choosing which wheels to  purchase  for your vehicle,  some aspects to  beconsidered include ensuring that you choose according style that meets both your performanceand style needs and that the wheel also fits your vehicle. It is wise to know that the wheels youchoose can greatly  affect the performance and overall  look. You can consider enhancing theperformance of your vehicle by buying new rims and tires. Mentioned below are some aspects you can consider:
Material - Wheels can be manufactured of steel or aluminum. Aluminum wheels tend to weigh less and canpreserves gas. However, the steel wheels are heavier, but are durable. Heavier wheels help you to navigate potholes or rougher terrain and aluminum wheels are made with a blend of alloy and other metals.
Size - The size of the wheels that you purchase is another important aspect to be considered when choosing wheels to buy online. You can improve the grip of the tire to the road, handling, andsteering response by increasing the diameter of the wheel. Tire stability can be improved by widening the wheels – also known as a staggered fitment.
Style - When it comes to talking about the styles of the wheels, the options are limitless.
A reliable manufacturer offers varied designs that are available in different colors and patterns. You can optfor chrome that helps in adding noticeable shine. Apart from this, there are black wheels that offer a great appeal to your vehicle. There are also red wheels and accents that help in offering an original look that will give you a lot of attention on the road.  Once you know have an idea of the type of wheels and tires that you would like to purchase, the next step is to get in touch with a certified retailer that can answer your questions and confirm that the wheels do fit. Allure Custom Automotive is that reliable provider who offers a large collection of rims, wheels and tires.
Allure Custom Automotive can help you to choose the set that  best  suits  your  needs  and  driving  preferences.  If  you  need  help,  you  can  seek  expert assistance by contacting Allure Custom Automotive at office@acawheels.com or on our website by filling out our contact us form.